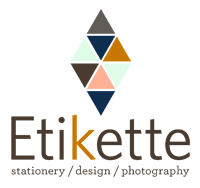 Hello
WELCOME.
Etikette is a design and photography studio located in Middleton/Madison, Wisconsin. My focus is lifestyle and documentary photography, custom letterpress stationery, and branding.

---
I shoot on-location in natural light and love capturing all newborns, children, families, couples, and maternity.
---
My photos have been featured on several Instagram photography hubs: Children of Instagram, Magic of Childhood, Enchanted Childhood, Camera Mama, Our Candid Life, Celebrate Childhood, Document Your Days, The Mindful Approach, Life Well Captured, Gather + Tend, The Documentary Movement, Dearest Viewfinder, Beyond The Wanderlust, Snap Love Grow, Wild and Brave Littles.
STATIONERY
I delve into projects with a thoughtful approach and an intentional process. My design style is refreshing and flexible, creating stunning pieces that are meticulously detailed, cohesive, and finished with craft.
I strive to make your vision tactile and the experience seamless; creating a piece that is uniquely you.
"You have gone above and beyond for them and have taken their wedding to the next level.
It is great to see a stylish yet sophisticated look for their invites."
PHOTOGRAPHY
LIGHT & LIFE is the moment, the meaning, the story as seen through my eyes and delivered through my lens. I believe in capturing and preserving the pleasures in life and the routine and mundane parts as well. Every thing, every one, has a story. My goal is to tell yours. I want to help you look back with fondness on the good times and remember the challenging times with sentiment. I find the beauty in everyday life.
---
Visit Q + A below to find out more about at-home documentary and on-location lifestyle sessions.
"You truly have a gift of capturing the spirit of the people you photograph."
BUSINESSES
From start-up to established, I'll help you build a successful brand with conceptual pieces that be noticed, in a good sort of way.
NON-PROFITS
I enjoy working with non-profits immensely. Especially ones that meld with my personal interests. If your non-profit is in need of design or photography, please feel free to send me a detailed note from my contact form. Currently, I volunteer for The Tiny Footprints Project and shoot Fairshare CSA Coalition's Bike the Barns.
LET'S CONNECT
I am available for work and would love to hear from you about prospective projects or wholesale orders from my Etsy shop. If you think we'd be a good fit and want to collaborate, please feel free to get in touch with me.
---